Have you ever experienced something, anything or everything that has happened to your vagina & immediately thought something was wrong with you.

The answer is, we all have. 
WORRY NO MORE!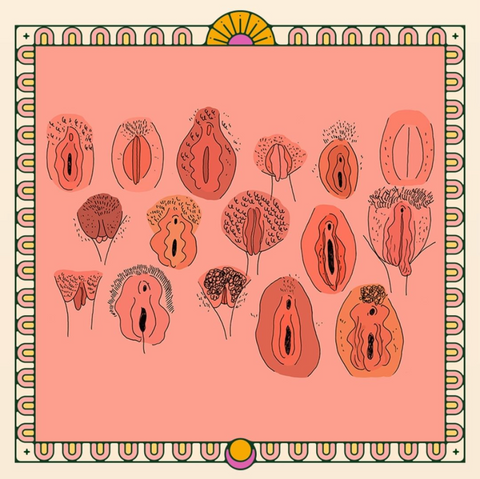 We have put together the top facts about vaginas. 
1. HOW BIG IS A VAGINA?
The vaginal canal ranges from 7-15cm & shape can change during sex or childbirth. When aroused, our cervix & uterus will move up to make way. If you still feel 🍆 or toy hitting your cervix, it means you're, not aroused enough or it's being thrusted too deep. So, work harder to get more excited or chill the eff out.

2. DOES YOUR V STRETCH OUT AFTER SEX & BABIES?
NO. Vaginas are elastic, so it won't permanently stretch out, they are able to expand & snap back like a rubber band. BUT elasticity can weaken over time so pelvic muscles are important to build. Some easy ways are Kegels,you can do them anywhere, anytime. I've already done 10 since I started writing this article.

3. KEEP YOUR V HEALTHY & THRIVING
When a vagina's not healthy it's literally the worst & life-ruining. Our V's are designed to be self-cleaning with the help of natural secretions (discharge) that balances PH levels & flush out the bad. Douching or injecting vaginal cleanersare NOT recommended as it disrupts our vaginal pH balance ☯️🌼
Smells also vary throughout our cycles & as long as you maintain good washing practices with soap, healthy living and you should be set
 
4. IS MY V OKAY?

5. I HAVE HPV, IS MY SEX LIFE OVER?
No. No. No.
HPV is not the end of the world. Our bodies have the ability to fight off HPV. Maintaining a healthy lifestyle and boosting the immune system will increase your chances to get rid of HPV.If you do have HPV, it's recommended to increase visits to the ob-gyn and get your PAP smear done annually.
All in all, practice safe sex!
🧠 🧠 🧠
Below some facts about HPV:> 80% of women will have contract HPV by age 30
> Females are able to detect via HPV testing (ask your doc)
> Men are carriers and not easily detectable (annoying)
> Each ethnicity carries different strains (stay safe international explorers)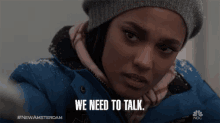 Can be normal to have, but if persists and brings discomfort then get some medical support.

Most common are vulvar cysts, which is a clogged gland like a pimple,another common one is ingrown hairs which are caused by shaving, waxing, or plucking. Both types will normally just need to take its course & will go away.
Another are skin tags, which are extra flaps of skin, this would need to get a professional to remove.
The worst level of bumps COULD be STI or another type of infection,  which is why safe practices & frequent medical checks are important!



7. PENIS VS VULVA:SAME SAME BUT DIFFERENT
When women are aroused, their clitoris also grows.
Below is a picture to show you the similarities of the male and female vulva and male penis.
8. VAGINAL DRYNESS - WHY DOES IT FEEL LIKE THE SAHARA DESERT DOWN THERE?
Don't worry. Sometimes it just happens and here are a few reasons:
>changing of our bodies
(period, childbirth or menopause) 
>physical surroundings
(strenuous exercise, consumption of toxins or medication, douching, emotional stress or lack of arousal). 
Some solutions:
1. Eliminate elements from your diet or hygiene routine
2. Communicate with your partner about anxiety or stress
3. Lubes, just because you're not wet doesn't mean you're not aroused
4. Staying hydrated will help keep your body tissues moist
5. Avoid hygiene sprays as they contain chemicals that can irritate your sensitive parts
Never suffer in silence: talk to someone to better understand what is happening
👭🏻👭🏻👭🏻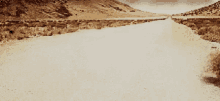 9. SQUIRTING💦 - WHAT, WHEN, HOW?
Squirting is when fluid comes jetting out of women's urethra from orgasming.

Firstly, it's not weird if you have never experienced this, most girls don't.  Studies suggest that squirting occurs when the G-spot (Or wherever that you feel most excited and stimulated) is intensely stimulated.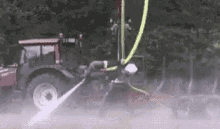 10. PEEING OR WASHING 
POST COITUS 👉🏼👌🏽
🚽Peeing and gently 🧼cleaning your V post-action can help flush and clean out any harmful bacteria (be sure to pat dry!). While we are all guilty of not doing it, because you want to bask in the glory of post-sex orgasm feels,   it's good practice to do it as often as possible.
🚿🚿🚿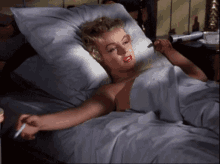 11. OHOHGASMS💥🥰✨
The female clitoris has 8,000  nerve endings  🤩 🤩 🤩 (2x more than the men's nerve endings!) Make sure you get that "OH!"  Hormones are released during the "OH!" One of those hormones are endorphines, the happiness hormone, that relax you and can alleviate any aches or pains.  Not only does it help your overall mood,  it also increases estrogen levels that help maintain collagen for glowing skin.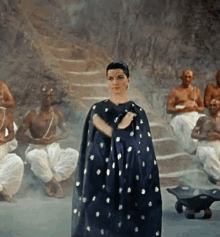 Get those Oh's with The Oh Collective's Kit and Pixie