Choosing the right vibrator can be an overwhelming experience, given the multitude of options available on the market. However, with a little knowledge and guidance, you can find the perfect vibrator for your needs, preferences, and budget. This comprehensive guide will cover everything you need to know about selecting a vibrator that will bring you maximum pleasure.
Types of Vibrators
There are several types of vibrators to choose from, each with its unique features and benefits. Some of the most popular types include:
Bullet Vibrators: Small and discreet, bullet vibrators are ideal for clitoral stimulation and can be used alone or with a partner.
Rabbit Vibrators: Designed for dual stimulation, rabbit vibrators have a shaft for internal stimulation and a clitoral stimulator for external pleasure.
G-Spot Vibrators: Curved for precision, G-spot vibrators are perfect for targeting the G-spot and delivering intense orgasms.
Wand Vibrators: Powerful and versatile, wand vibrators can be used for full-body massages, as well as clitoral and vaginal stimulation.
Finger Vibrators: Discreet and portable, finger vibrators are perfect for solo play and enhancing manual stimulation.
Materials
The material of a vibrator can greatly affect its performance, safety, and durability. Some of the most common materials include:
Silicone: Soft, hypoallergenic, and non-porous, silicone is a popular choice for vibrators due to its silky texture and easy-to-clean surface. All The Oh Collective toys are made of medical grade silicone. 
Rubber: Affordable and flexible, rubber is a good choice for beginners, but it may contain phthalates and require more maintenance.
Plastic: Firm and smooth, plastic is often used for bullet and wand vibrators, but it may be less comfortable and safe than other materials.
Metal: Sleek and luxurious, metal is a durable and temperature-responsive material that can offer intense sensations, but it may be heavier and colder than other materials.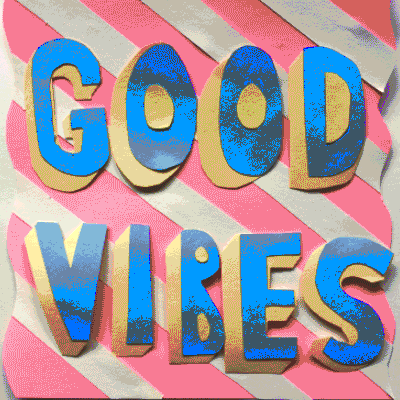 Shapes and Sizes
The shape and size of a vibrator can greatly affect its effectiveness and comfort. Some factors to consider include:
Length: Depending on your preferences and anatomy, you may prefer a shorter or longer vibrator.
Diameter: The thickness of a vibrator can affect its ability to reach and stimulate your desired areas.
Shape: Some vibrators have a curved or angled shape that can better target the G-spot or prostate, while others have a more realistic or abstract shape that can offer varied sensations.
Texture: Some vibrators have a smooth surface, while others have ridges, bumps, or other textures that can enhance stimulation.

Our Bendy Kit is beginner proof and has a body that is super flexible

Features
In addition to the basic features, some vibrators offer extra features that can enhance your pleasure and convenience. Some popular features include:
Power: The power of a vibrator can greatly affect its intensity and ability to bring you to orgasm. Consider whether you prefer a stronger or gentler vibration, and whether you need a rechargeable or battery-operated vibrator.
Noise: Some vibrators can be noisy, which can be a concern if you live with roommates or want to use the vibrator discreetly. Look for a vibrator that offers quiet operation or has a noise-reducing feature. The Oh Collective vibrators all make less than 50 dB noise and are whisper silent.
Waterproofness: If you enjoy using a vibrator in the shower or bathtub, or if you want an easy-to-clean toy, consider a waterproof or water-resistant vibrator. You're in luck today as The Oh Collective's toys are all waterproof or water resistant.
Remote control: Some vibrators come with a remote control that can allow you or your partner to adjust the vibration settings without reaching for the vibrator. For instance our Dream Team couple's pack that is fully controllable by remote controle 

Our Dream Team Couple's Remote controlled pack with 4 toys 
App control: For a high-tech experience, some vibrators can be controlled via a smartphone app, allowing you to customize the vibration patterns, create playlists, or even sync the vibrator to music or voice commands.
How to Use a Vibrator
Once you've chosen the perfect vibrator for your needs, it's time to explore its full potential. Here are some tips for using a vibrator for maximum pleasure:
Experiment with different speeds and patterns: Most vibrators offer multiple vibration settings, so take your time to explore and find the ones that feel best for you.
Use lubricant: Adding a water-based lube or silicone-based lubricant can make the experience more comfortable and pleasurable, especially if you're using a vibrator for penetration or for extended periods of time.
Try different angles and positions: Depending on the type of vibrator and the areas you want to stimulate, you may need to adjust the angle or position of the vibrator. Experiment with different angles, pressures, and positions to find the sweet spot.
Combine with other forms of stimulation: Vibrators can be a great addition to solo or partnered play, but they can also be combined with other forms of stimulation, such as manual stimulation, oral sex, or intercourse.
Clean and store properly: To ensure the longevity and safety of your vibrator, clean it after each use with soap and warm water or a specialized toy cleaner, and store it in a dry and discreet place.
Take your time 
Choosing the right vibrator can be a fun and rewarding process, as long as you take the time to research and explore your options. By considering the type, material, shape, size, and features of a vibrator, as well as how to use it properly, you can find a vibrator that will bring you endless pleasure and satisfaction.
At The Oh Collective, we offer a wide range of high-quality vibrators, including the Kit Sky Blue, a versatile and powerful modern day rabbit vibrator that can be used for full-body massages, as well as clitoral and vaginal stimulation. Check out our collection of sexual wellness products to find your perfect vibrator today.