Hey lovers!
We want to share our love to our friends close & far and shine light on some fun facts and events happening this month!
Love is Love
June marks not only the onset of warm weather, it's also PRIDE! We are 100% pro-good vibes and pro-LOVE.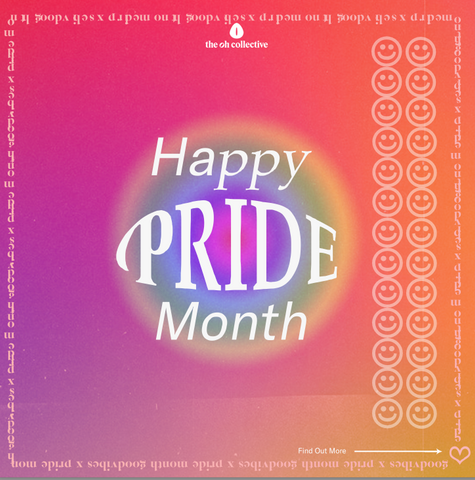 Did-You-Know? Fun Facts about Pride in Shanghai
1. Shanghai Pride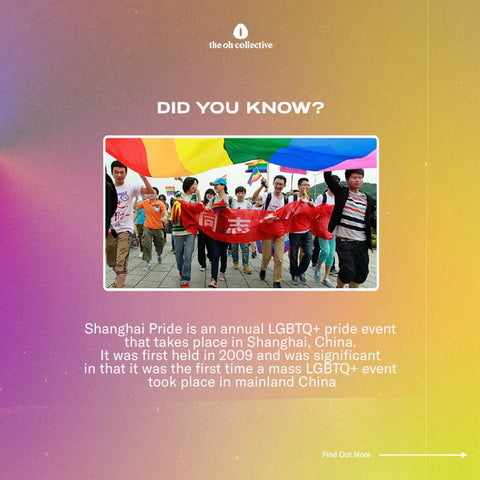 2. In 2005, Fudan University began offering an LGBT studies program.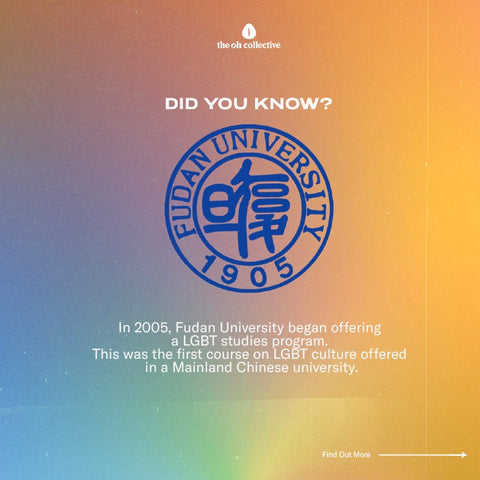 3. The first-ever lala (lesbian, female bisexual, and transgender male to female) group in Shanghai is the Shanghai Nvai Lesbian Group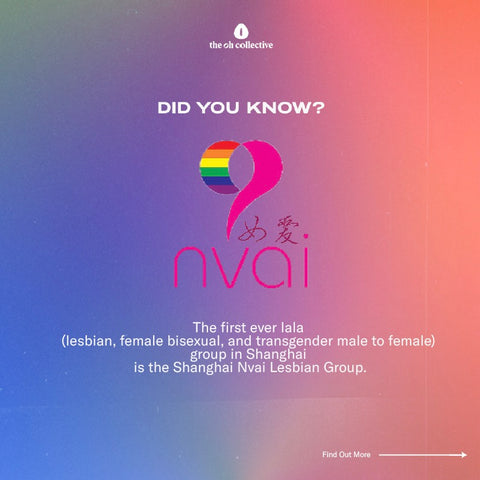 4. Shanghai's "most popular gay bar", Lucca Cafe and Lounge.
5. Roxie offers a monthly bilingual discussion group, during which they cover a range of topics, spanning from mental health, xenophobia in the community, drag culture, and lots more.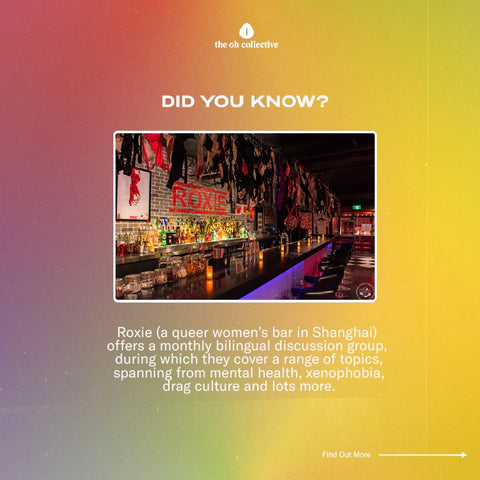 6. Elevator Shanghai hosts an "HTTP" night (H for middle/half, T for trans, T for tomboy, and P for Po) that explores the future of our culture. Elevator's goal is to explore the relationship between the dance-floor lovers, the DJs/producers and to promote respect & collaboration.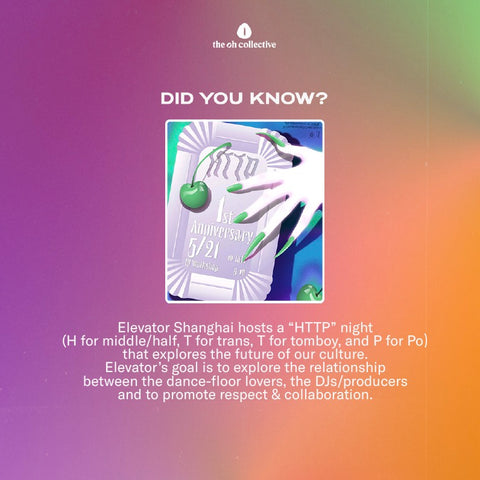 Learn Your Lingo!
Lesbian: Women who have an emotional or sexual attraction to other women. 
Gay: When men have an emotional or sexual attraction to other men.
Bisexual: A person who is sexually or emotionally attracted to both sexes. There's a huge sliding scale on this one – bisexuals can fancy men a lot and women only a little; they can fancy mostly women but occasionally men. The possibilities are endless!
Transgender: A person whose identity does not correspond with the gender they were born with. 
Queer: Queer is used as a very inclusive term for anyone in the LGBT+ community. Choosing to identify as 'queer' can mean individuals don't have to belong to a more specific category if they aren't sure of their sexuality/ gender or simply don't want any other label! Neat. 
Intersex: When someone is inters3x it means they are born of a certain gender but their sexual or reproductive anatomy is from the opposite s3x. For example, someone who was born a woman might have genitalia that looks like a mix of both male and female genitalia… or it could be as unnoticeable as equally male and female chromosomes in their DNA.
Asexual: When a person is asexual it simply means that they aren't very sexually attracted to either s3x and have a generally low level of interest and desire to take part in sexual activities.
Pansexual/Polyamorous: When someone is pansexual it means they are attracted to people regardless of their gender. They are attracted to individuals rather than one particular gender or sexuality, and that can be whomever they fancy.
Kink: From the word kinky, used for those who find comfort in expressing their sexuality in alternative and countercultural ways.
Good Vibes Only in the Community ✨💫
"I started masturbating at a point in my life when I thought I was sure about my sexuality. But, before I knew it, I started enjoying myself more when watching girl on girl pprn, and it's actually made me realize that my s3\exuality is something that I can explore alongside the art of masturbation!"
- Anonymous, 22, Shanghai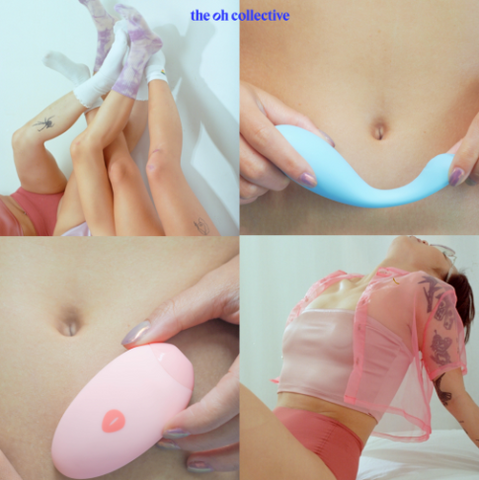 In honor of Pride, we thought to share with you how masturbation can exist as a space to explore one's gender and sexuality. 
Above all, masturbation is about learning about your body, what feels good, what turns YOU on. In terms of exploring your gender, it offers a space to explore what feels good for you free from the pressure of being with other people.
Our Tips:
1. Remove yourself from the space of sexual conformity. Masturbation is about YOU and YOUR body, not your gender or your preferences.
2. Get creative! If you like to watch porn, don't limit yourself to one category
3. Use your vibes to learn about what works well with your body and what doesn't. Take what you learned into consideration when you encounter sexual experiences with a partner!
RUN PROUD Event on June 30th
We're thrilled to be partnering with Queer Run Crew to bring you a Mile Dash Running Event on June 30th!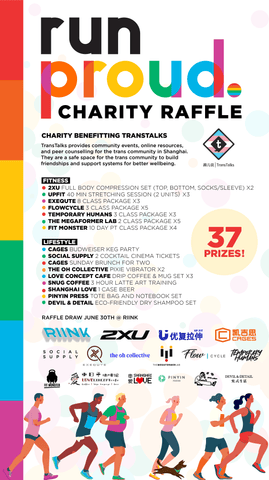 To celebrate Pride Month, Queer Run Crew is partnering with run crews all over Shanghai to run for love ❤️ Queer Run Crew will also have special Run Proud T-shirts and raffles for sale throughout the month with all proceeds going to support TransTalks! Prizes will be drawn on June 30th at PRIDE MILE DASH - come for a dash or a drink :) The Oh Collective is also sponsoring PIXIE for raffle so come on down and have some fun!
 Join us at this Pride Mile Dash for a guaranteed 100% good vibes only with a great community. 
We also will donate 10% of all purchases this Pride month to TransTalk. 
- ✨ ✨ ✨ - 

Happy Pride Month!